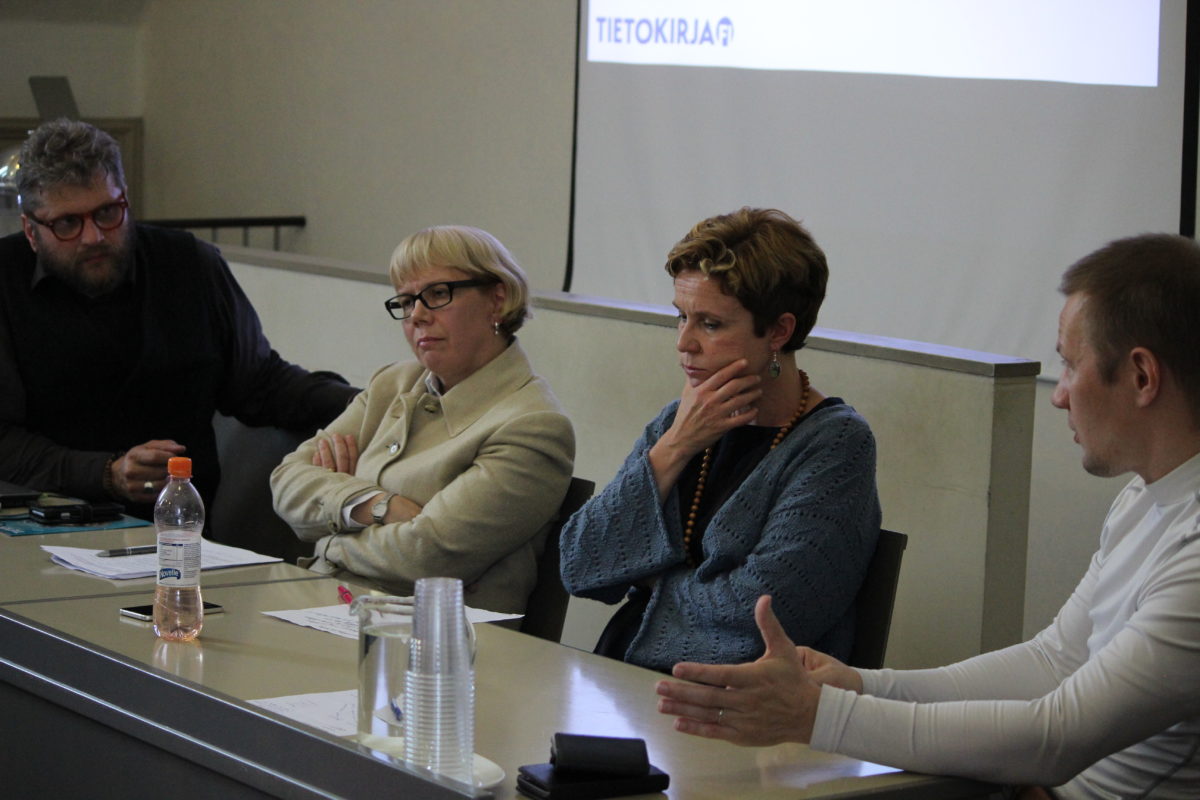 Non-fiction Writers and Reseachers
The Committee for Non-fiction Writers and Reseachers was founded by Finnish PEN's general meeting in February 2017. Concern over the tapering freedom of expression among non-fiction writers and weakening conditions of research work led to the fact that this one-of-a-kind committee among the global PEN community was formed. The committee will work for freedom and accessibility of information according to the International PEN charter.
The Committee for Non-fiction Writers and Reseachers is founded in collaboration with The Committee for Public Information, which is an expert body attached to the Finnish Ministry of Education and Culture. It is stated in their press release (16.2.2017) that the collaboration aims to build a network, which supports individual researchers, non-fiction writers and journalists to confront the disturbing feedback, even hate speech, they are facing and help them to avoid any kind of self-censorship that may be caused by fear. Finnish PEN is calling non-fiction writers and researchers as our members.
The committee chair is Oula Silvennoinen
vicepresident(at)suomenpen.fi
The picture above is from Tietokirja.fi event (30.8.2017). Jaakko Heinimäki discussed with Elina Grundström, Sirpa Kähkönen and Matias Turkkila. Photo: Kirsi Reinola.