A Statement by Finnish PEN 8 May 2018
Updated 14 May 2018: More signatories added.
Update on 26 June 2018: Galal El-Behairy's poetry collection 'The Finest Women on Earth' (الأرض  خير نسوان) was never officially published as the earlier information states.

The President Abdel Fattah al-Sisi
The Egyptian Minister of Justice Mohamed Hossam Abdel-Rahim
The Egyptian Minister of Interior Magdy Abdel Ghaffar
The Egyptian Public Prosecutor
The Egyptian Military Public Prosecutor
The Egyptian poet Galal El-Behairy is currently detained and faces charges in the Military Court related to his latest book of poetry, 'The Finest Women on Earth' (الأرض  خير نسوان), published earlier in 2018. El-Behairy likewise faces charges for writing the lyrics for artist Ramy Essam's song 'Balaha' in a separate case investigated by the High State Security Prosecution. He was arrested, beaten and tortured after the release of the song.
On May 6, 2018, El-Behairy was given the information that the verdict will be given on May 9 by the Military Court. Charges against him in the Military Court case include insulting the military and spreading false news.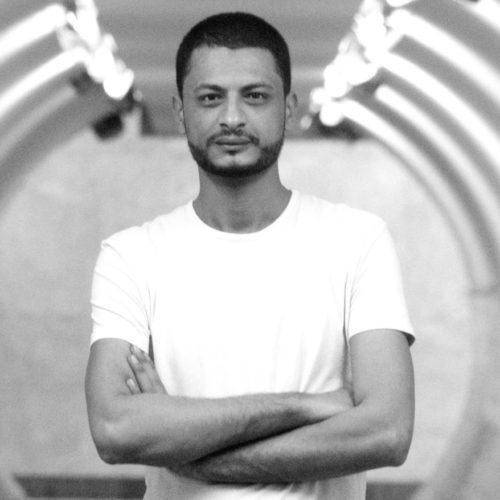 Ramy Essam's song and music video 'Balaha' was released on February 26, 2018. Soon after the release of the song, which criticizes the government and policies of Egypt, various pro-state TV hosts launched a smear campaign against Essam and El-Behairy.
On March 3, 2018 El-Behairy was arrested, and his whereabouts were not disclosed to his family or lawyers until he appeared before the High State Security Prosecution one week later, on March 10, 2018. He showed signs of severe torture and beating, and the High State Security Prosecution ordered him to undergo forensic medical examination.
On May 6, 2018 Galal El-Behairy attended a trial in the Military Court, and to a great surprise, was given the information that the verdict will be given already in three days, on May 9, on the case that handles the content of his book of poetry. The verdict was then postponed until May 16.
At the same time, El-Behairy is being investigated by the High State Security Prosecution for both 'The Finest Women on Earth' (الأرض  خير نسوان) and the lyrics he wrote for 'Balaha'. The High State Security charges against him include joining a terrorist organization, spreading false news, abuse of social media networks, blasphemy, contempt of religion, and insulting the military. An arrest warrant in the same case has been issued against Ramy Essam related to the song 'Balaha'.
We, the undersigned, stand in solidarity with Galal El-Behairy and Ramy Essam and urge Egyptian authorities to:
Drop all charges against Galal El-Behairy, in both the Military Court and the High State Security Court, in connection with the book of poetry 'The Finest Women on Earth' and the lyrics of 'Balaha', and release him immediately and unconditionally, as he is being held solely for peacefully exercising his right to freedom of expression;
 Ensure that Galal El-Behairy receives a fair trial, full legal representation, adequate medical care, and full access to family visits whilst detained;
 Ensure the safety of Galal El-Behairy and his family and end all forms of harassment, intimidation, and attacks against them;
 Drop all charges against and the arrest warrant for Ramy Essam, as he too has been peacefully exercising his legal right of freedom of expression;
Ensure that the right to freedom of expression in Egypt is fully respected in law and practice as provided for under the Egyptian Constitution and under Article 19 of the International Covenant on Civil and Political Rights, to which Egypt is a state party; and
Ensure that Egypt respects the UN Convention Against Torture (UNCAT) to which Egypt is a state party.
Andréas Becker, Chair of the Writers at Risk Committee, PEN France
Jesper Bengtsson, President, Swedish PEN
Sylvestre Clancier, Honorary President, PEN France
Venla Hiidensalo, President, Finnish PEN
Iman Humaydan, President, Lebanese PEN
Kätlin Kaldmaa, President, Estonian PEN, International Secretary, PEN International
William Nygaard, President, Norwegian PEN
Summer Lopez, Senior Director for Free Expression Programs, PEN America
Cat Lucas, Writers at Risk Programme Manager, English PEN
Emmanuel Pierrat, President, PEN France
Sjón, President, Icelandic PEN
Antoine Spire, Vice President, PEN France
Carles Torner, Executive Director, PEN International
Regula Venske, President, German PEN
Per Øhrgaard, President, Danish PEN
Marita Muukkonen & Ivor Stodolsky, Artists at Risk
Finnish Music Council
FreeMuse
International Federation of Musicians
International Music Council
SafeMuse
Take Action
Sign a petition for Galal El-Behairy
Read and share Galal El-Behairy's own statement from May 3 2018 published on Finnish PEN's Free Word blog
Share news on social media with hastags #freegalal #prisonersofbalaha
Read more information and watch the video Balaha at https://www.ramyessamvoice.com/
Finnish PEN is working on the case alongside with other organizations such as Artists at Risk project and Finnish Music Council.