Tenho Restobar (Helsinginkatu 15, 2nd floor), Saturday 9 June 2018 18–20pm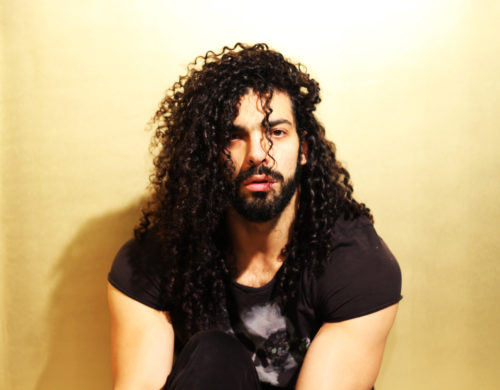 Ramy Essam is a superstar of Arabic rock music, who had to leave his native Egypt to be able to pursue his musical revolution and songs of protest. He came out through a residenct at Artists at Risk (AR) Safe Haven Helsinki in 2014, and since then has resided in Sweden and Finland.
Essam's newest single "Balaha" was released in February to international acclaim. It's provocative style resulted in arrests in Egypt, however. Currently the auth of the lyrics, the poet Galal El-Behairy, is under arrest and being prosecuted by both civil and military courts. An arrest warrant in absentia has also been issued for Ramy Essam.
For the Freedom of Expression Club, the journalist Iida Simes hosts a discussion on Ramy's and Galal's case and artistic freedom/freedom of expression in Egypt.
The discussion is followed by a live performance at 19.00 by Megaphone X:
Ramy Essam, Tommy Lindgren (voc.), Linda Fredriksson (sax) ja Felix Zenger (beatbox).
Welcome!
The event is free of charge. The conversation will be in English.
The Freedom of Expression Club is co-organized by Artists at Risk, Suomen musiikkineuvosto ja Suomen PEN.
---
PLEASE SIGN & SHARE THE PETITION FOR GALAL EL-BEHAIRY:
https://www.change.org/p/egyptian-regime-torture-beatings-and-prison-for-galal-el-behairy-for-ramy-essam-s-balaha-freegalal
#freegalal #prisonersofbalaha
For more information: https://www.ramyessamvoice.com/