Oleg Sentsov on hunger strike – sign Finnish PEN's online appeal NOW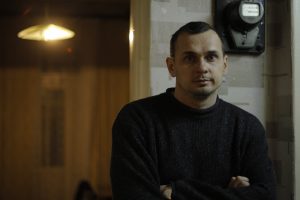 Ukrainian writer and filmmaker Oleg Sentsov has been on hunger strike since 14 May 2018 to urge the Russian authorities to release all Ukrainian nationals currently imprisoned in Russia on politically motivated grounds. Media sources tell he is prepared to die if his demands aren't met.
Oleg Sentsov was arrested four years ago and sentenced to 20 years in prison on spurious terrorism charges after a grossly unfair trial by a Russian military court, marred by allegations of torture. Finnish PEN is fearing for Oleg Sentsov's well-being and joins PEN International's call to free Oleg Sentsov immediately.