Free Uladzimir Njakljajeu
Statement by Finnish PEN 3.11.2017
The poet and civil rights activist Uladzimir Njakljajeu (Vladimir Neklyaev) has been sentenced for 10 days in prison on Nov 1st 2017 for giving an interview in which he defended the Belarussian people's legal right to protest as enshrined in the international law. The court in Minsk has wrongfully interpreted his words as an invitation to join into an 'illegal protest'. This is the 4th time this year he is being arrested. The 71 year old Uladzimir Njakljajeu is in a poor health and the constant harassment is worsening his conditions.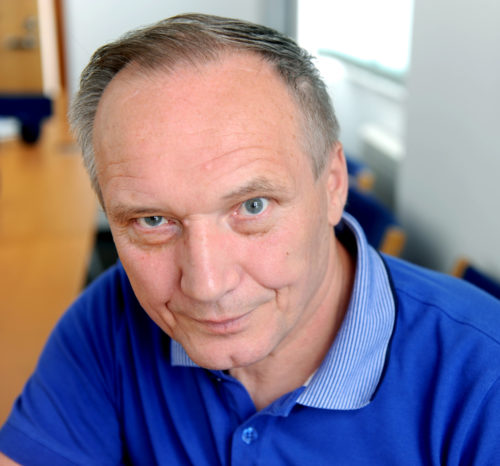 The writer's international freedom of expression organization Finnish PEN stands in solidarity with our honorary member Uladzimir Njakljajeu in his legal right to express his opinions and criticize the government officials without fear of sanctions.  We support his lawful rights to freedom of expression, human and civil rights in accordance with PEN International charters.
Finnish PEN urges Belarusian officials to:
Free Uladzimir Njakljajeu once and for all and stop the persecution against him immediately;
Start respecting freedom of expression, freedom of assembly and to protest peacefully as human and civil rights as recognized under the following international conventions:
Article 19 of the Universal Declaration of Human Rights and recognized in international human rights law in the International Covenant on Civil and Political Rights (ICCPR); article 20 of the  Universal Declaration of Human Rights, article 21 in International Covenant on Civil and Political Rights and article 21 in European Convention on Human Rights.
Finnish PEN asks the Finnish government and other European states to put pressure on Belarusian officials to sign the human rights conventions above and stop the oppression of writers, human and civil rights activists and the common people.
Uladzimir Njakljajeu is an award winning author, a former president of Belarusian PEN and the country's writers union and an opposition politician. He has lived in Finland under Finnish PEN's residency programme in 2000–2004. He ran a presidency campaign in Belarus in 2010 but was beaten badly and hurt on his way to protest on the voting day. He was imprisoned, became a political prisoner, spend years in home arrest and was freed in 2013. Since then the persecution by government has reached to a new height in 2017.
Finnish PEN is an international association of writers promoting freedom of expression founded in 1928. It is part of PEN International, which operates in over 100 countries, and according to its charter aims to defend and promote literature, freedom of expression and understanding between nations around the globe.